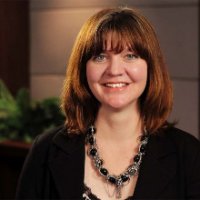 Breandan Filbert is the managing partner of SalezWORKS, and she is passionate about entrepreneurship.
With over eighteen years as a sales person, director, coach, and trainer, Breandan's expertise in sales training, mentoring, planning, and strategy has generated more than $135 million in new business for clients across a range of industries. An accomplished sales professional with an outstanding track record, she works with individuals and companies to leverage the power of sales referrals to grow their businesses.
Breandan has served on the board and on committees for chambers of commerce, the National Association of Women Business Owners, Rotary, and the Central Exchange. She established and facilitates the most successful and longest running program for the Central Exchange: The Business Collaboration Network. When not helping clients with their sales process, Breandan can be found pursuing her passion for breeding and raising Dutch Warmblood horses for the hunter/jumper show ring.
Connect with Breandan on LinkedIn
Download Breandan's speaking one sheet here