SalezWORKS was founded on the belief that simplistic and boxed sales training solutions were missing the key elements to turn salespeople into on-purpose producers. Our goal is not to be the biggest provider of sales training and consulting – it is to be the best.
Through our team of experts and our proprietary course offerings, we not only train sales teams and individuals to get better results, we help them learn lasting skills that will work in any market, in any economy and with any prospective client.
We believe that successful sales are not the result of personality but of a time-tested and value-driven process.
We believe that this process can be shared, experienced, learned and leveraged by anyone who needs to use sales to drive their business, meet their quotas or expand their market presence.
We believe that YOU can become the leader of that process – making stronger connections, building lasting referral relationships and having a steady stream of business.
Our team is here to help you discover your hidden sales talents – and help you develop into the sales professional you were meant to be.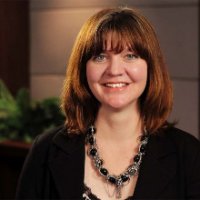 Breandan Filbert, Founder and Managing Partner: With over eighteen years as a sales person, director, coach, and trainer, Breandan's expertise in sales training, mentoring, planning, and strategy has generated more than $135 million in new business for clients across a range of industries. An accomplished sales professional with an outstanding track record, she works with individuals and companies to leverage the power of sales referrals to grow their businesses. Read more about Breandan here.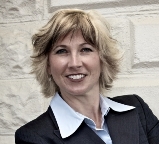 Heidi Hancock, Associate: Heidi Hancock, CFRE is a dynamic development professional who has raised over $70 million in annual, major gift and capital campaign funds. As the Principal of Mosaic Non-Profit Development, Heidi empowers people to be wildly successful at fundraising and serves fundraisers all over the world. She enjoys personally coaching fundraisers to help clients get great results whether they are first-time fundraisers working on a personal project, or building a $600 million venture investment campaign. Get to know more about Heidi here.

Cynthia Kyriazis, Associate: Cynthia is founder and President of Productivity Partners, Inc. a leading provider of training in the topic areas of time, information and decision-making management. Cynthia has over 20 years experience as an Operations Director in a multi-unit industry. As  a trainer, speaker, consultant and coach, she works with employees and teams to help them improve their self management in order to reduce their stress, improve job performance and results. Find out more about Cynthia here.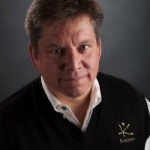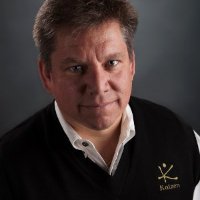 Ray Reuter, Associate: Ray Reuter is the owner of Kaizen, Inc., a training, coaching, consulting and personal development company that began over eight years ago. "Kaizen" is a business philosophy meaning continuous improvement. Ray brings this philosophy of continuous, ongoing improvement to individuals and organizations by providing high performance training, personal development, and coaching processes aimed at improving leadership, management, teams and personal effectiveness. The outcome is unfettered potential within people and organizations to maximize results — at work, at home, in all aspects of one's life. Get to know Ray more here.