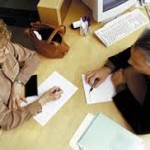 Bigger isn't better…or is it? As an SMB you can feel like you are swimming against the tide. You get to face many of the same challenges (and opportunities) of larger companies but with fewer resources. In fact, you may be the only sales force your company has.

How can you possibly manage the demands of your business and be generating solid leads, building a continual pipeline and creating sustainable sales momentum at the same time?
You often need to:
Stimulate interest with buyers
Differentiate yourself and your products or services from competition of all shapes and sizes
Help buyers understand and appreciate the unique value that you provide
Add the viewpoint and value of being a trusted consultant and business advisor
We have specific solutions to meet the needs of small and mid-size businesses. Solutions that focus on maximizing your time, your network and your best assets.
We don't take shortcuts – but we don't believe in fluffy sales training either.
You need more than that. You need real training and tools in the most cost and time efficient way possible.